Do you ever get the urge to overdose on exotic tacos while also contributing to charity? At Share Our Selves annual Wild and Crazy Taco Night you can do just that. The last Thursday of this month the Costa Mesa-based charitable organization will be holding its 18th such event. Celebrated chefs from all over the county are invited to come and serve their own unique style of tacos (not just traditional Mexican ones), providing the ingredients themselves, with proceeds going to care for the county's homeless.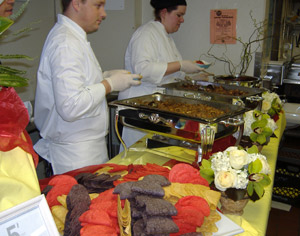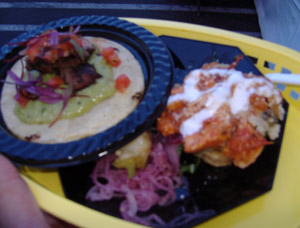 Check out the list of this year's participating chefs and restaurants as well as coverage of prior Crazy Taco Nights right here.
WHEN: Thursday, April 28, 2010, 5:30 p.m. – 7:30 p.m., VIP Pre-Party 4:30 p.m. – 5:30 p.m.
WHERE: Halecrest Swim & Tennis Club – 3107 Killybrooke Lane, Costa Mesa, 92626
COST: General Admission $60, VIP Admission $150 ADVANCE SALE ONLY
CONTACT: To purchase tickets, please contact SOS at 949-270-2134 or sos@shareourselves.org.